ABC News June 30, 2011 (Marijuana)
http://abclocal.go.com/kfsn/video?id=8225075
http://www.ivanpahvalley.com/id2.html
Excerpt:
After being passed by the U.S. Congress, on October 27, 2000, President Bill Clinton signed the approval of federal land to be transferred for a new airport in Ivanpah Valley, 30 miles south of Las Vegas, between Jean and Primm.
The new airport is currently scheduled to be done in 2018.
http://faultline.org/site/item/500_years_to_grow_30_seconds_to_destroy
Excerpt:
This video, involving a clump of about that size (maybe a bit smaller) was filmed last month on the Ivanpah construction site. I'm not sure I would call this "transplanting."
Five hundred years, incidentally, is 10-20 times longer than the Ivanpah solar plant's expected useful life.
Calico, Nevada-Where Wild Horses Roam
http://www.youtube.com/watch?v=b-0OK3i1YFI
http://www.basinandrangewatch.org/Summary-Solar.html
Excerpt:
Before: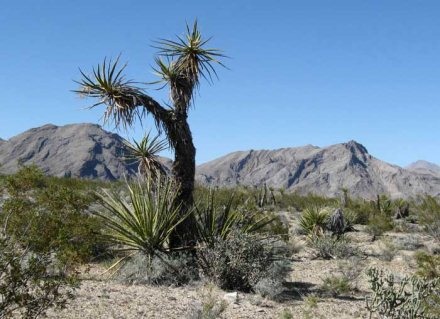 Mojave Desert, Ivanpah Valley.
After: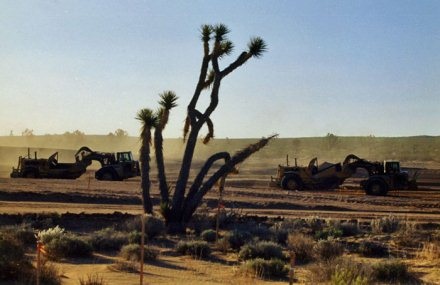 http://en.wikipedia.org/wiki/VantagePoint_Venture_Partners
Excerpt:
Strategic partners
VantagePoint has established strategic partnerships with a number of global corporations, including
Air Products
,
Best Buy
,
BP
,
DuPont
IBM
,
Jabil Circuit
,
Procter & Gamble
and
Scottish and Southern Energy
.
[2]
http://faultline.org/site/item/urgent_petition_tell_ken_salazar_to_stop_ivanpah_construction/
Excerpt:
http://en.wikipedia.org/wiki/BrightSource_Energy
Excerpt:
History
BrightSource was formed with seed capital from
VantagePoint Venture Partners
. It secured $115 million in additional corporate funding from its Series C round of financing in May 2008. This brings the total the company has raised to date to over $160 million. Investors include
Google.org
,
BP
Alternative Energy,
Morgan Stanley
,
DBL Investors
,
Draper Fisher Jurvetson
,
Chevron
Technology Ventures,
Statoil
Venture, and Black River.
[2]
BrightSource Industries (Israel) Ltd., formerly named Luz II Ltd.,
[3]
is a wholly owned subsidiary of BrightSource Energy, Inc. Based in Israel, BrightSource Industries is responsible for solar technology development, plant design and engineering.
In March 2008, BrightSource entered into a series of power purchase agreements with
Pacific Gas and Electric Company
(PG&E) for up to 900 MW of electricity.
[4]
BrightSource is currently developing a number of solar power plants in Southern California, with construction of the first plant planned to start in 2009.
In February 2009, BrightSource contracted to sell power from seven
solar power towers
in the
Mojave Desert
to
Southern California Edison
(SCE). The plants will have a combined capacity of 1,300 MW, producing 3.7 billion
kilowatt-hours
per year. The first 100 MW plant, part of BrightSource's 400 MW, 3,900-acre (16 km
2
)
Ivanpah Solar Power Facility
, could be operating by 2013.
[5]
[6]
[7]
The total cost of the Ivanpah project will be $2.2 billion.
In 2010, BrightSource hired Morgan Stanley and Goldman Sachs to begin preparations for a public offering in 2011. Its fourth round of equity financing in May netted $150 million, bringing total equity financing to $330 million to date.
[8]
In April 2011, BrightSource filed with the SEC to raise up to $250 million in an initial public offering.
[9]
[10]
http://www.media.rice.edu/media/NewsBot.asp?MODE=VIEW&ID=14722
Excerpts:
1) Keynote speakers include:
* John Denniston, partner at Kleiner Perkins Caufield & Byers.

* David Wells of Kleiner Perkins Caufield & Byers.
2) The forum is underwritten by
Andrews Kurth LLP,
Chevron, Energy Ventures, Shell and Kendra Capital. Additional supporters include Winstead, Altira Group, Leyendecker & Associates, PKF Texas, Canadian Consulate, BusinessMakers Radio Show, Houston Business Journal, Greater Houston Partnership and Rice University.
http://en.wikipedia.org/wiki/Andrews_Kurth
Excerpt:
drews & Kurth LLP
is a
Houston, Texas
based law firm founded by
Frank Andrews
and U.S. Congressman
Thomas Henry Ball
in 1902 and later joined by Melvin Kurth in 1913.
Andrews & Kurth served a pivotal role in representing Texas railroad firms in the early 1900s. They also represented both the
Reconstruction Finance Corporation
and Federal National Mortgage Corporation as part of FDR's
Famous clients include
Howard Hughes
. Andrews & Kurth litigated his inheritance, IRS, and
Spruce Goose
cases. They also oversaw the public sale of Hughes shares in
TWA
.
Famous employees include Former U.S. Secretary of State
James Baker
who worked at Andrews & Kurth after receiving his J.D. in 1957 until becoming Undersecretary of Commerce for U.S. President
Gerald Ford
in 1975.
The firm currently has over 500 attorneys internationally, including offices in London and Beijing. Bob Jewell serves as the firm's managing partner.
http://www.brightsourceenergy.com/projects/ivanpah
http://www.mojavedesertblog.com/2011/04/parts-of-ivanpah-solar-construction.html
http://www.greentechmedia.com/articles/read/brightsource-energy-files-for-250m-ipo-an-analysis/
http://www.brightsourceenergy.com/projects/ivanpah_preview/
http://www.brightsourceenergy.com/about_us/management_team
http://www.greenairport.net/id20.html
Excerpt:
In the Las Vegas Sun, on February 10, 2010, there was a story by Steve Kanigher titled "Las Vegas Monorail could seek partnership with Chinese."
Immediately, I did not like the idea of Communist China - built upon political viewpoints that are 180 degrees from libertarianism - buying into Nevada transportation infrastructure.
Picturing getting around to various Strip casinos via an elevated monorail in Las Vegas owned by Communist China seems rather - and this is no exaggeration, I think - surreal.